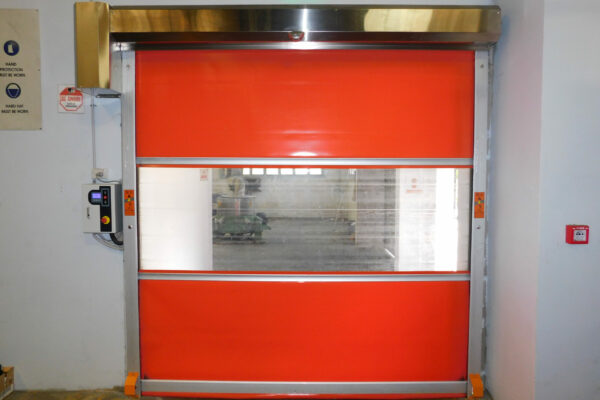 SPECIFICATION
The High-speed doors is a modern form of traditional steel roller shutter where the steel slat curtain material is replaced by light weight PVC curtains. Providing resistance against dust & debris, this door operates at higher speed and are best suited for quick opening & closing applications. Its quick operation and insulative property of curtain helps in maintaining the desired temperature difference.
Features
Motorized High speed Operation.
Custom built for any size & application.
Dust & Smoke Free.
Sealing effect maintains the temperature gradient.
Comes in with safety devices to avoid trapping or accidents.
Application
Pharmaceuticals industrial warehouses.
Food & Packaging industries.
Cold storage areas(Fisheries).
Recent Projects