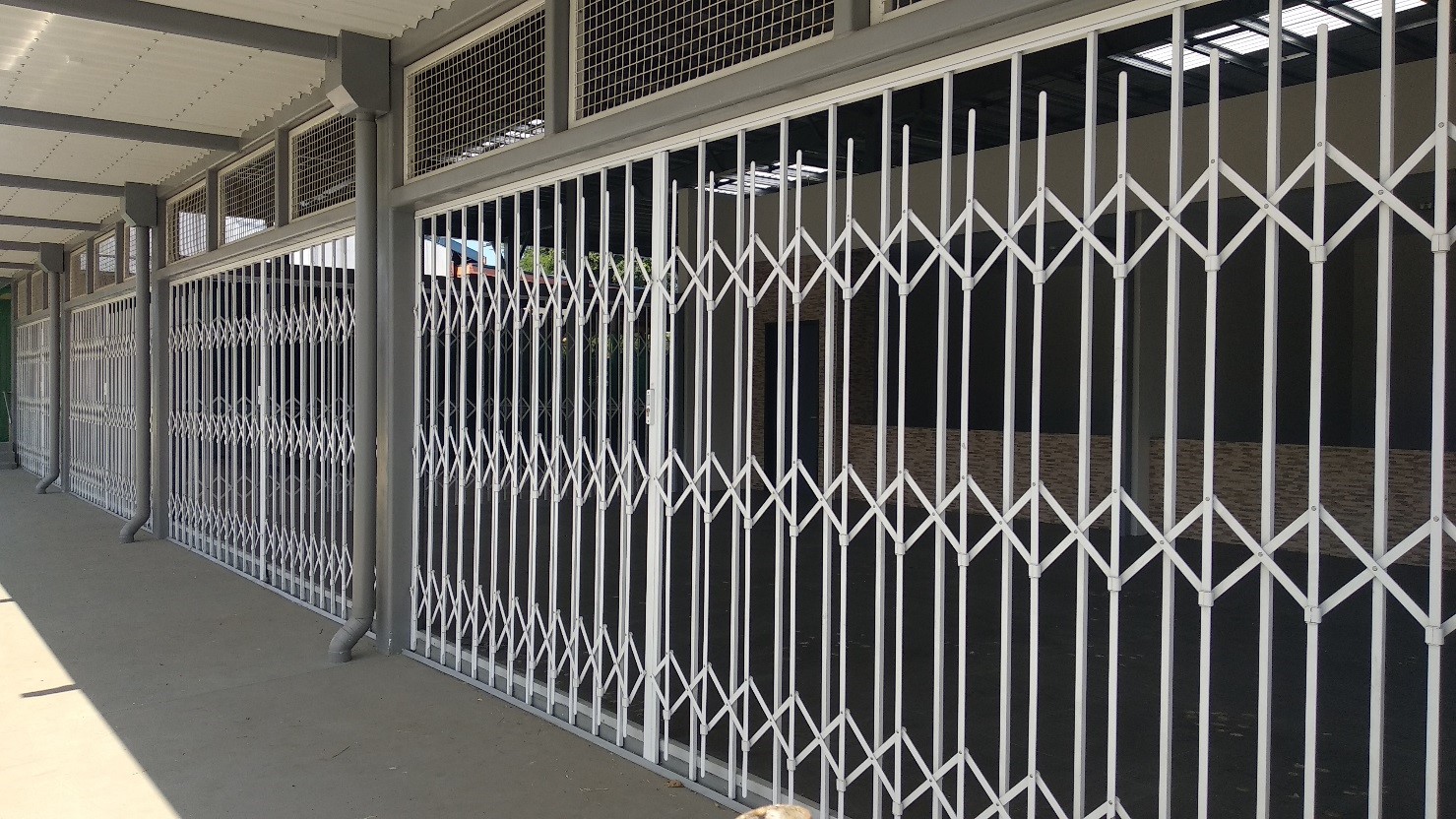 SPECIFICATION
The TRELLIS SECURITY DOOR protects your business against theft and heavy debris. Suitable for lower risk environment, these traditional horizontal stalking doors provide security keeping modern aesthetic design into consideration. Powder coated mechanical links are connected by brass rivets to get the desired stalking & expansion.
Features
Powder Coating option & Robust locking system.
Noiseless operation, Enough Ventilation & clear vision.
Smooth rolling manual operation.
Head Room & side space not required.
Application
Shopping centres & markets.
School Buildings main entrance.
Stadium & Auditorium (Internal use)
Recent Projects.
Namaka Market, Nadi.
West Point Arcade, Nadi.