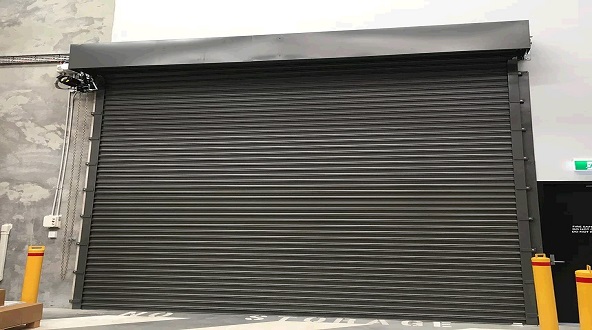 SPECIFICATION
The Fire rated roller shutter are specially designed & manufactured to desired sizes, big or small, to withstand heavy fire hazard in case of emergency. The advantage of Fire rated shutter over Galvanised steel roller shutters is its emergency closing when a rise in temperature is detected by the operator to avoid spread of fire in other compartment or sections.
Features
Rated & tested to withstand 2 hours or 4 hours.
Custom built for any size & application.
Manufactured as per Australian standard.
Automatic closure of door when fire hazard takes place
Blocks the fire from spreading into another compartments.
Application
Warehouse (Internal & External).
Fire hazard storage places.
Industrial & commercial application.
Recent Projects.