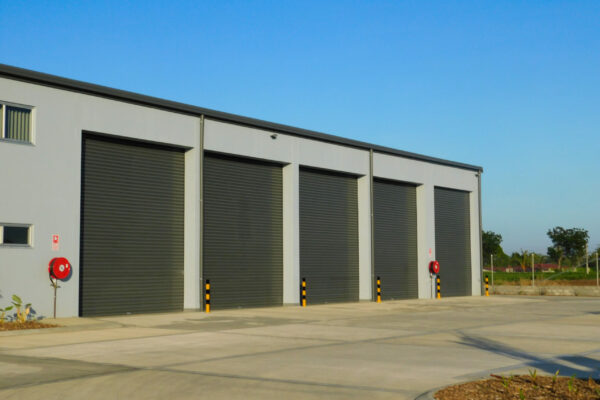 SPECIFICATION
The Q100 STEEL ROLLER SHUTTERS are composed of heavy coated Galvanized slat which are interlocked with nylon clip & heavy-duty double wind lock to avoid lateral movement. Its flexibility to operate both mechanically & electrically has made it a best suitable cyclone rated product in many industries & civil structures of south pacific islands.
Features
Cyclone Rated & Tested to Australian Standard.
Heavy duty, strong & hurricane proof.
275GSM Galvanized slats suitable for marine conditions.
Available in multiple colours. (Spray Painting/Powder Coating)
Single or three phase supply.
Personal Exit door (Wicket Door)
Ventilated & Perforation.
Application
Warehouse, Manufacturing units & Loading dock.
Shopfronts.
Car Parks & Garages.
Personal residence.
Airports & Hangar areas.
Wharfs & Sea Ports.
Stadium & Auditorium (External use)
Recent Projects.
Oceania Gas Limited, Lami.
MGM High School, Suva.
Concrete Solution Warehouse, Nadi.
UB Freight, Lautoka.
Atlas Trading, Vatuwaqa.
Rakiraki Market, Rakiraki.
Triple A Forklift, Lami.
Basic Industries, Lami
General Machinery, Lautoka.